28 Nov 2021
The other night I was returning home from orchestra rehearsal. We'd had a good time together, and my energy was high and light; it was our final rehearsal before an upcoming recording session for next week.
It's an interesting group, a traditional Chinese orchestra, with strings Pipa, Zheng and Erhu; winds Sheng and Suona, and of course the Dizi wooden flutes.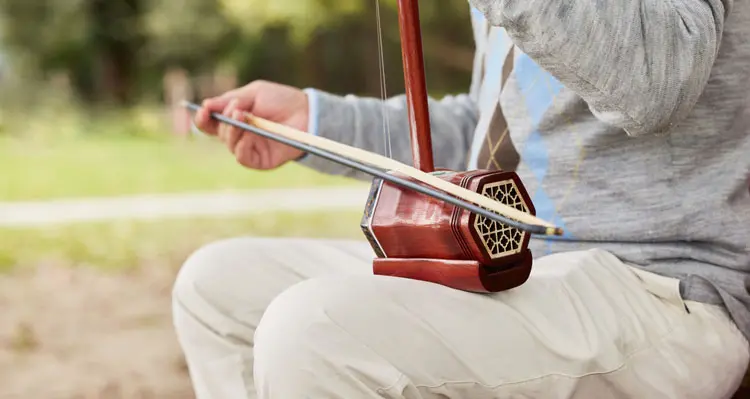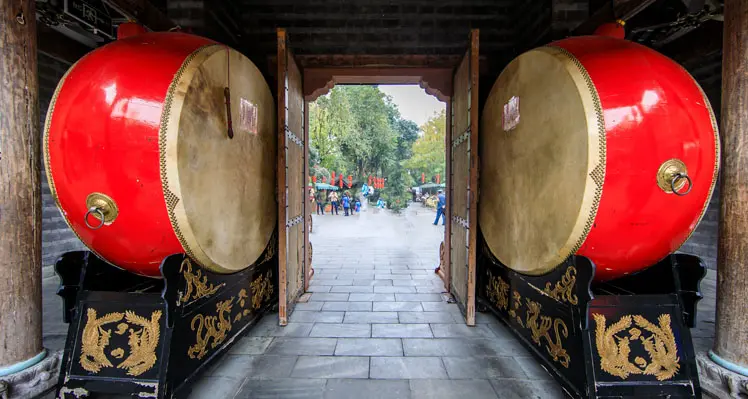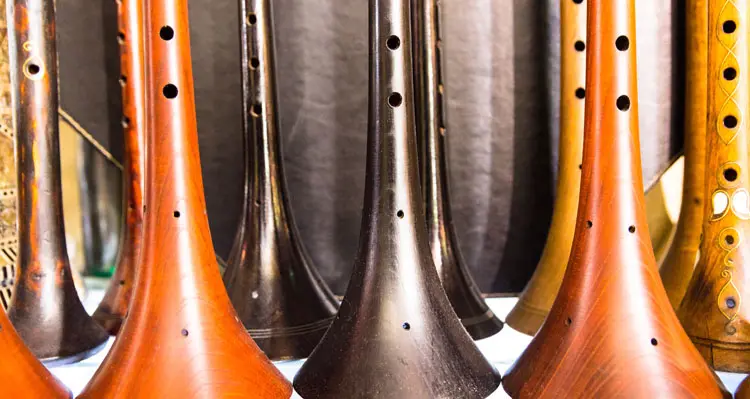 I fit in somewhere with my Western oboe, and there are cellos and double basses, too. The percussion section is a busy kitchen with all sorts of drums, chimes, gongs and cymbals.
Our music is both traditional Chinese compositions, such as 'The Dream of the Red Chamber', and also some world music. For example, we'll be recording two Uighur pieces, 'Alamuhan' and 'Dance of the Youth'. The music is all upbeat, yet has movements that express such deep pathos via the soothing warm tones of the strings and Sheng, echoed by the crying call of the wooden flutes and now also with the deeper, evocative oboe voice. You can see some of our corps in rehearsal at the Toronto Chinese Orchestra's FaceBook page .
So, with the floating melodies of Erhu drifting me back to my truck, and the light snow falling, I headed home. Or, so I thought.
My first stop was for a snack. It was almost 10:30pm and stopping at the local Chinese supermarket after rehearsal to peruse the arrays of colourful packages along the aisles in the brightly lit market adds to my already gay feelings from the music we'd just played together.
I picked out two packages after carefully reading the ingredients, and after the checkout process, brought them neatly into my truck and opened them for noshing on the 25 minute drive home. The snow still swirled a bit, but I was glad to be on my way home to see my two cats and watch a bit of TV (usually a 'Matlock' rerun) before going to bed.
My GPS app got me as far as the on ramp to the highway heading west. It was closed! Darn. My app wouldn't register the closure, and instructed me to drive in what ended up being a 360º circle back to the same on ramp. The funny thing was, I was part of a pride of other drivers who were taking the same circular route, likely given by their various GPS apps.
The joy of the rehearsal kept me feeling upbeat and positive. I tried to report the closure to my app again with no success, but this time it told me to get onto the highway and drive east. I obeyed. Oops, when it instructed me to get off, it took me to another westbound on ramp–which was also closed. Oh Snap!
I began to eat the snack more voraciously, and decided to take a timeout to fill my gas tank up. It's a good idea to keep the tank more than half-full in sub-freezing temperatures. After negotiating all the various reward and payment cards and agreeing to a pre-payment amount, my truck tank was filled and I felt more focused on how to get home. You see, Toronto has never-ending construction–and also keeps its decisions about road closures a well-kept secret. Highway 401 Westbound was closed for the night where I needed to get on.
Now some detour signs appeared. I guess those went up while I was getting fuel.
I dutifully followed the signs. There were so many detour routes to choose from! D-6, D-9, D-11, D-14, D-16. Which would you choose? The signs were tiny and didn't say what the difference was. After 3 times around the same loop and finding myself back at the same closed on ramp, I tried D-14 and finally ended up at the Don Valley Parkway, and on my way home. My 25 minute happy drive took 2 hours! and I was still happy.
Our rehearsal music and good cheer carried along through all the twists and turns; the route was so much like our music: happy to find the onramp; dark feelings when it was closed; then tentativeness as I followed the detour signs into unknown and not well lit parts of the city's outskirts. Then joy at seeing other cars merging towards an onramp; and sadness that it, too, was closed. The final dash home to the finale–I'd picked the correct detour route, and joyfully cruised familiar highway home.
Music is created to tell us what life is like. I would have felt strange and alone, dissociated from the reality and familiarity of how the roads normally work, but the music and companionship of the rehearsal informed me that this is how life is, and the more we play in it together, the better it gets.
Recently, I was in a discussion about how to greet new people when they enter a faith community. I was told that here in Toronto, no one invites strangers to their homes and that the onus of invitations is on the newcomer. It begged the question: how does one feel welcomed and stop being a stranger?
As Jews, we are commanded, urged, and reminded frequently in our sacred texts and liturgies to welcome the stranger, because we once were strangers in a strange land (Egypt). And, we know what happened to our Hebrew ancestors when they were treated like strangers–400 years of enslavement. It doesn't say anywhere that certain geographic locations are exempt from this duty.
My experience of impersonal treatment of drivers on my journey home, by closing a major highway with no signs, and then confusing ones, is one way a city can cultivate feelings of alienation and being unwelcomed. Some unidentified, hidden, civic body made the decision to close the highway without consideration to avoid leaving drivers in the lurch to fend for themselves. Or, maybe it did advertise the closure to media outlets known only to already entrenched Toronto denizens (found it now on Twitter!)
Especially during these days of pandemic, doing acts that allow others to feel seen and valued keeps our human societies afloat. The 'each person for themself' mentality, or the more insidious 'I got away with it' culture we find ourselves in, is being tested by none other than a microscopic coronavirus. Keeping each other in the dark, hoarding, and leaving new settlers to wander aimlessly contributes to the at-times chaotic manner with which we as a society make our decisions about how to navigate forward into the unknown resolution of living with the ongoing pandemic.
We don't have to break our commitments to safety to be together. There are amazing new and revamped media platforms for staying connected with those we already know and love, and for bringing in those who we don't yet know well, and who could be enriching our lives.
A new Pharaoh arose in Egypt after Joseph was gone, and what did he say? "Who is this Joseph? I don't know any Joseph". Will that be you? how will you navigate the famine-like path that takes away those things that used to feed you and I: the restaurant meals, travel, or going out to concerts films and plays? or the new supply chain shortages and the eroding of peoples' patience in general as we face waning vaccine immunity and new virus variants of concern?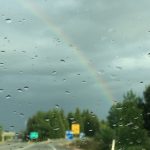 Will you end up with a closed heart that leads to disaster, as Pharaoh had; or be guided by the wisdom inside haunting melodies, transcend popular myth, and take the trip home–together.
At this time of Chanukah, as the shortening of days swings back into lengthening hours of daylight, we can choose also to leave behind darkening trends that don't serve us well, and rededicate to the light and wisdom of new personal and social paradigms.