Hello and Welcome!
My name is Susan Katz. I have created this website so that you learn more about Spiritual Care, Sacred Music, and how I offer my professional training and experience to you.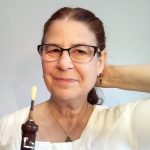 The work of Spiritual Care is a practice of both words and silence. Music, too, is prayer; without words, it fills the void where our thoughts cannot penetrate. This website displays my accumulated experiences as a thinker, writer, musician and explorer, with the intention of helping you begin the process of articulating how you may wish to explore, grow or heal spiritually.
Please browse the pages, find entries on my blog 'The Compassionate Oboe' which resonate with you, follow links that meet your curiosity or needs, leave a comment if you wish. And I invite you to contact me through my Services and Contact page.
I offer a few avenues of service. One of them is Spiritual Care Counselling and Chaplaincy, which is available to individuals, groups, agencies and institutions. This service may include creative arts such as writing and storytelling workshops or sacred music programs. I am available to provide ambient music for events and institutions such as care homes and hospitals, and for music recording.
My Judaica skills include: teaching Prayer Book and Biblical Hebrew, coaching for Bar/Bat Mitzvahs, reading Torah, chanting Haftarah, performing Lifecycle events such as Weddings, Baby Namings, and Funeral or Memorial services, and custom designing of tallitot/prayer shawls.