SPIRITUAL GROWTH AND CARE:
~I am pleased to offer Clinical Spiritual Care Counselling for personal 1:1 consultation and for small groups~
Spiritual Care and Counselling provide a safe and sacred space for reflection and conversation during times of transition, times of spiritual questioning, and periods of deepening one's spiritual growth and practices.
Clinical Spiritual Consultation is a good choice when you are searching for or questioning meanings or situations that are of the spirit or soul.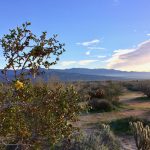 Together we invite personal exploration through deep listening, perceptive questioning, and compassionate stewardship. There is no diagnosing or treatment of illnesses, and  thus it is not psychotherapy, although sessions may be therapeutic.
I am a professionally trained and insured hospital Chaplain, and provide secular as well as faith-based services to people of all genders and abilities. I am an Affiliate of the Association of Professional Chaplains (APC) and a Professional Member of the Neshama: Association of Jewish Chaplains (NAJC).
**Come prepared to discover and learn what you already know; from the inside—out!**
GROUP PROGRAMS:
Bereavement Support: A support and education group program to help during the grief and transition periods following loss.
Writing and Storytelling: I have had the pleasure of creating and facilitating writing programs for mental wellness. The Recovery Narrative, Ink™ programs are designed for small groups as a space to grow and explore with one's peers, in honest self-expression, as writers-without-labels. See more at our website: www.recoverynarrativeink.com.
Movement and Tai Chi: Available for Group and 1:1 sessions. Movement and breath are ways of remembering and returning to ourselves. I have been certified as a Tai Chi Chu'an Instructor and Sifu since 1984 and am a Professional Member of the American Tai Chi and Qigong Association.
Music and Spirituality: A circle program that engages the natural healing of spirit through listening to and/or creating music and song with others.
Please contact me on the form below for rates and/or program availability:
CONTACT:
To contact Susan, please fill out the form below.