A Bruckner Farewell to Jude
I just came home from attending a Symphony concert this evening. The program was filled with unfamiliar pieces written by familiar composers, Prokofiev and Bruckner. These selections had much in common, particularly their apparent roaming from theme to theme and modulation of mood and modes.
My mind has been filled with too much information this past week. I've been awakening from health problems that have waylaid me for the past few months and prevented me from engaging in the things I love most and do best. Some self-focus and attention to healthcare has brought the restoration of my body's inner chemistry. It's also unleashed an avalanche of information in the way of waylaid emotions, misplaced jobs, forgotten rendezvous, sheets of unplayed music, and a dear friend whose memorial service is tomorrow afternoon.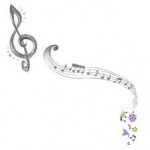 I am writing as a writer about a writer. I had known Jude for 7 years; about the time I started facilitating a writing program for mental health consumers, Write From The Heart©. He was one of my first participants, and continued long afterward to be in the program. At the time, he was already a speaker about mental illness, and yet new to writing. One time I had a guest speaker, a very famous journalist, come to the class to talk about writing: I think Jude's life changed dramatically having been touched by celebrity, bringing him closer to knowing that being on the margins was only a mindset; and that anyone could come close enough to touch the edges where celebrities could be someone we know on a first name basis. Even ourselves.
This evening though I sat with a friend at the symphony in the lower balcony, surrounded by an audience that despite the announcements not to at the opening of the concert, clapped between movements. They also dog-whistled and jumped to their feet, bringing to mind a Vancouver Canucks hockey game right in the midst of the grand old dame of the Orpheum theatre.
They also started to leave in the middle of the Bruckner symphony, which came after the intermission. I guess there was nothing for them to whistle about, as each of the movements became more and more unresolved and restless. And so did the some of the audience, so they left. Except for the man behind me who kept whispering too loudly to his neighbor and had to be shushed.
The third movement came to an end, and many in the audience tried as usual to applaud; but the conductor leapt adroitly right into the last movement before a hand clapped, thank Goodness. People sank into their seats, obliged it seems that there would be more of the same to come.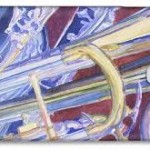 My tangled thoughts had become an unresolved jumble too, but of information: too much music to learn on too many instruments with too many performing groups; someone who had just phoned me that evening to minister to their loved one in the hospital and I pondered when to visit; how to squeeze in time to run writing programs, minister to others, and also take care of my own health plans, and how I had not yet had time to be with the loss of Jude.
I felt agitated as the unresolved music spread out further and further in its disresolution. In affinity, my waycrossed needs and thoughts were snagged into the sounds, as if blithely grabbing a handhold on a passing streetcar to an unknown place.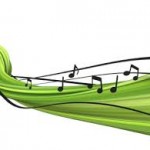 I liked the ride. The wave of loss and tears rolled down my cheeks as swells of a romantic theme swept over the orchestra. I could see the big fiddles, cellos and basses, bowing as if adrift on a sea, pulling together with the waves of sighs and resolves.
The call of horns drew me to the other side of the corps, and some noble truths about Jude emerged. How generous he had always been, down to the core. Gifted in his ability to tell things straight, yet always with the caveats of great humility and graciousness. He was fun and funny, and his serious demeanour made him even more so.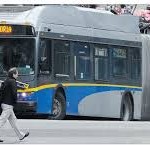 One of my best memories was over this past spring. We ran into each other waiting for the #20 bus downtown–otherwise known as the 'You Could Die Waiting For the #20 Bus'. This one was the ultimate trip: Hastings Street was blocked off, and it took 1-1/2 hours to get to Clark St, which is actually only a 45-minute walk away. We had a wonderful ride, the bus full of DownTown EastSide characters and community. We slogged through police tape and flashing lights and had lots of time to talk. We talked about his work as a Peer Support Worker, about our plans for our third book*, about how mental health services, and our respective jobs. We were two sides of a coin, him working as a peer support to help people in their daily lives, and myself as a spiritual care support for times of crisis and questioning. He again talked about the writing program, and urged me to find a way to continue it, as it was on a hiatus while until finding more funding. He got off to go to his favourite greasy spoon restaurant and I rode the rest of the way home.
~~~~~~~~~~~~~
The music shifted at that moment of reverie into a disorganized lull again and there the ironic part of the story cut in. A couple of weeks ago, I received word that funding I had applied for had come through. It was after before Susan T and Margo R and I met to talk about our next book. Jude hadn't shown up for our meeting. Jude never missed a meeting.
The next day, before I could tell them about the funding, Susan T called me. I was driving. She told me–Jude had died. I pulled over, stunned. Now Bruckner's symphony music washed over me. Jude was in it, he was being pulled away with the breakers and current. 'No!' I thought, not now, not Jude!' But it was true. Susan told me so. That's why he didn't show up at our meeting.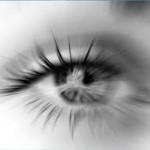 Now the music trickled over me more, little sand dabs of hot tears raining down, foretelling an upswelling wave about to crash. Horns blasted, the tuba bellowed from some deep underground belly, the one my doctor told me to breathe into, to allow myself a good relaxation response. The tuba told me to breathe, 'way down there, feel the body right down to the basement, right down there where Jude lies'. Right down there where nothing and everything matters.
I was held and comforted by the rolling music, in just the right way of reaching into the hurt and loss. Over and over and out, from seesawing bows in the lower strings to the piping in of upper woodwinds; the Gabriel's horns and trumpets, and the grandest of tubas. The conductor rocked and nurtured the latent nuances from their hesitations as we all headed home for the last gracing of notes, and Jude was held safe in my heart.
I won't say how we were instantly alerted back to, for heaven's sake, VANCOUVER, by the shockwave of a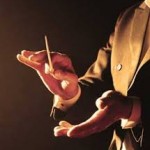 shout out of 'BRAVO!!!' by someone seated right behind the conductor. The last of Bruckner's notes was not even allowed to finish its breath. I'll leave the etiquette conundrum for the symphony society to figure out, along with any  treatment for PTSD the conductor or orchestra members may require…
I returned to planet real life intact, but will never be the same. During that last movement of that Bruckner symphony, my world shifted forever. Jude is gone, the great sea of something greater than we are took him. And thanks to Bruckner's music, our memories of Jude and his stories will live on. Our writers, Susan T, Margo, myself, will live with the intimacy we knew with him, that intimacy amongst writers that is so complete. Indeed, like the titles of our books, evening the frayed edges is a lifelong process. We love you Jude, and thank you for the time you gave us, and your stories that will live on after we too are gone.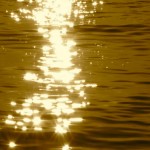 * for further information about our books, go to: The Recovery Narrative Project©