Today is the winding down after a two-week shift as the On Call Chaplain for the local hospital. It has been an unusually full two weeks. Yesterday I spent the whole day, from 9am to about 5pm with family members on the phone and then at the hospital. It was the third call in for a person who was now a patient on life-support in the ICU.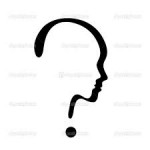 In all three calls, the family was wanting spiritual support to help them transition into the decision to remove their loved one from life support. Their request was for a means of navigating the imminent transition of a known life and spirit, knowing that soon that loved one would be dying.
I know these are medical situations of the most serious kind, and that the Social Worker is specially trained to help with practical decisions for arrangements to transport the loved one's remains. Somewhere in there is wedged the pathos and every day organic trauma that comes with the death of someone who has been part of our life. Someone we may have taken for granted just the day before, such as was the story of two of these situations. Then, unexplainably, a catastrophic physiological event happens. Our body, which we assume will take care of us, suddenly malfunctions: In some cases, decades earlier than we would have guessed.
People in their prime, who exercised, ate all the right things, and were people who others looked up to for inspiration and vitality.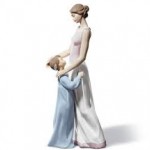 I am always pleasantly surprised when people who may not have any ties to a formal faith, will ask for spiritual care to come. They usually ask the Nurse or Social Worker. They may not have a ritual in mind, but just know that this is a time for prayer to an Unexplainable Source, whose spacious living room they may have just fallen into.
We walk in the constructs of our daily lives, but when natural events suddenly trump our constructed ones, we end up in the liminal space between the two.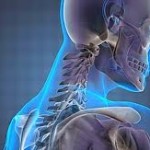 My training as a Chaplain is a mix of construct and natural instincts. I come to the work because it is my nature, for whatever reason, to dwell in the liminal spaces. Knowing this has drawn me forward into finding the constructs that will allow me to channel this way of being and knowing into a practice that others can draw upon.
Some of those constructs are taking almost 2,000 hours of Clinical Pastoral Education, or experiential Chaplaincy training. With the guidance of Supervisors, I've learned how to navigate the narrow valley between the liminal spiritual places and the constructs of health care, family, and faith systems.
Although yesterday was formally my Sabbath (Shabbat), I spent it at the hospital working. The ethic is that taking care of a life comes before even the commandment to take a day of rest. Today was my day of rest and it has been good. The sun shone all day as a wonderful autumn treat. I had time to float out my nets and enjoy the evenness in the gentle swells between the liminal and construct states. Tomorrow will be another day.