"If My Prayer is Fluent in My Mouth…"
There are a lot of questions these days asking, just what it is that Jewish Cantors do? I say here Jewish Cantors, because one of the things I've learned this year is that other faiths, such as the Catholic faith, have Cantors, too.
As a child, I remember that the Cantor and Rabbi were an indispensable team at our synagogue. Although they both wore big black robes and tall hats when they led the services, they had different jobs on the bimah. The Rabbi told us things, gave impromptu teachings about the prayers we were about to sing, interjected jokes to liven the pace of the service, and of course, gave his sermon, and the important job of announcing page numbers.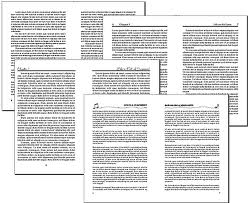 The Cantor also wore a black robe and tall hat, but he seemed more mysterious. He rarely spoke, yet his voice almost effortlessly filled the sanctuary, as if out of nowhere, in a way that grabbed us from wherever our minds had wandered, into the flow and ecstasy of big, full, rich, fat notes. It was a strange contrast to me, those big ideas in words, and the big feelings in voice.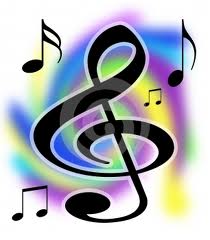 I especially looked forward hearing the Cantor at the High Holidays. And I admit, the average Jewish kid does not feel this way about going to High Holiday services…or Hebrew School…or Bar/Bat Mitzvah class. I did. So, now that you know, I can tell you that although during the Services, I may have wandered up the aisle and out into the lobby of the movie theater our congregation rented for the High Holiday crowd, I would keep my ears open for that voice back inside, the chanting that only happened at that special time of year. The sounds of the Cantor's High Holiday Nusah.
What was it I heard that captivated me? It was the particularly warm rich sound of our Cantor's voice. He had moments of grand climbing ascents and descents, but in a round full voice that almost floated through the air. I loved that sound, would come back into the theater and plunk down in any vacant seat and just listen. I would wonder if anyone else enjoyed or heard it as I did, in my core, in my cells, in my kishkes, resting there for another day and time.
These were the sounds of Holiness, they happened on the holiest days of the year. I looked forward to that every Fall; when school was starting, when we got new outfits to wear for the High Holidays–usually something woolen, which was never right, since this was the San Fernando Valley and it could often be in the 80's and hot! We also got out of school, and could feel a specialness with our other Hebrew School friends, who were also uniquely out of school for those few days. And, I got to hang out in that air conditioned movie theater-turned-sanctuary; and be coddled with the visceral journey, from reassuring pleading to solace and redemption, the Cantor's voice took us with him. It was a good trip.
It was good enough that when I grew up enough to make my own decisions a few years ago, I decided to play the instrument that I knew would make that sound with me, my oboe. I have no regrets other than having waited so long to do it. Moving along the trajectory from my holding the music in my core, to several years of lay prayer leadership, to playing the oboe, I've come face to face with the possibility of training my own voice to be as inviting and restorative as my Cantor's had been.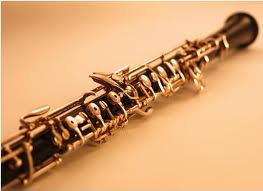 I may or may not become a vocal virtuoso as he had been. I do know that our intentions when we speak and when we sing carry great power. I know that understanding silence does, too. I am learning the skills to balance in prayer leadership a wholeness and sensitivity of being, above and beyond virtuosic ability in singing. That comes with the confidence built from mastery of voice and training to fall into the prayer itself.
As a prayer leader, engaging with the words and intentions of the prayer comes through understanding the language it is written in, the poetry and pronunciation of the words as lyrics, the silences as well as the sounds, the halakhic and historic reasons for the prayer. Truly understanding them intellectually and technically brings them to life. Owning them, feeling the importance of them, and the genuine possibility of bringing others into sharing that experience, is what Cantors as prayer leaders, do.
This requires specialized training. I say this as an answer to my own questions, and those of others who wonder why we bother with all this training in Cantorial School. Why can't anyone with a good voice be our Shaliach Tzibur, our Ba'al/a Tefillah, our cantor? From deep within the walls of the Seminary, I am learning how much depth there is to leading others into their prayer moments. There is a difference between a catchy tune and a prayer. We do need to enjoy services, or no one will come to them. We also need to have sacred space and time to come together and let our hair down, and share moments of joy and pain and gratitude together from our within places. Too many words, or too many melodies rob us of the richness and depth we can attain together in prayer. A Cantor knows where those places are; in addition to language and text study, we learn to find those holy places within ourselves, and we learn from the gifts offered by our mentors and coaches who show us how to make it a natural practice.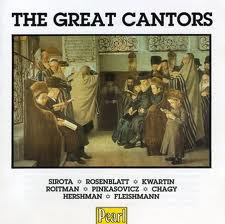 Returning to the quotation I began with, "If my prayer is fluent in my mouth…", brings us to another aspect of prayer leadership, in the role of prayers for healing. The source of this quotation is an anecdote from Berakhot 34b. In the anecdote, the son of Rabbi Gamliel falls ill. He sends two scholars to R. Hanina ben Dosa to ask him to pray for his son. R. ben Dosa goes an upper chamber and prays for him, and sends the scholars back to R. Gamliel. Before they leave, they ask R. ben Dosa, if he is a prophet? His answer is:
"I am neither a prophet nor the son of a prophet, but I learned this from experience. If my prayer is fluent in my mouth, I know that it is accepted; but if not, I know that it is rejected."
The two scholars note the time of the prayer, and upon returning to R. Gamliel, find out that that is the precise moment the son's fever leaves, and he asks for water to drink.
What happened here? the power of a prayer that was fluent: natural, spontaneous, intentional. Where does this come from? not, as R. ben Dosa says, from any innate giftedness, not from raw talent, not something inherited in his DNA: it comes from a place of familiarity, of a spontaneity and trust. Prayer can be a practice that becomes so familiar that we mold and bend with it, much like a dancer who upon entering her studio, feels her body know it is once again time to engage, how my routine of soaking the reeds and putting together the joints of my instrument awaken my anticipation of the mix of pleasure and work that lay ahead in that day's practice, it is what our most valued and revered artists have capitalized on, hours and hours of engagement. Intentional passionate engagement, until mastery, whether it's a violin, piano, voice, photography, writing, figure skating, or yes–prayer.
Yes, as author Geoff Colvin tells us, talent is overrated. Yes, one can have a great voice but this alone does not make a great prayer leader, whether it is community prayer, or personal prayers in a healing relationship. Voice, education, training, dedication, mentoring, and practice are behind Cantors whose prayers are fluent in their mouth.
Cantors are a precious line of prayer professionals: From their mouth, to Gd's ears.