Purim is next weekend. For some, it's the holiday excuse to dress up, be silly, an listen to the whole Megillah–literally: and we're required to become so drunk that we can't tell the heroes' names from the villain's in the story.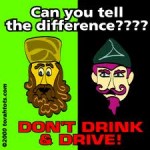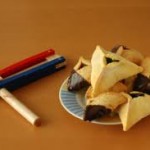 The story of Purim is called the Book of Esther. Growing up, I learned that Esther and her uncle Mordechai, were the heroes, and that Queen Vashti, King Ahashverosh and Haman were the bad guys. I loved eating the hamentaschen Haman's Ears pastries, and twirling a loud grogger when Haman's name was read in the Megillah to blot out the sound. Usually by the time the long night of reading and noisy silliness was done, it was getting late; I'd be ready to eat one last hamentaschen and want to go home to bed.
 This annual ritual was something we did outside of our secular lives. The holiday was not relevant or even mentioned at grade school, as I recall. Yet, it was so big in my synagogue and family life. Our family photo album has pictures of my father dressed as for Purim in a costume that looked suspiciously the same as the one I wore at about his age, around 8 years old.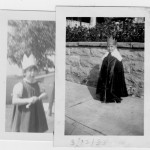 As we often say in Judaism  לדור ודור  from generation to generation.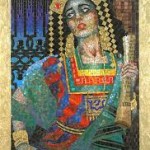 My ideas about who the heroes were or weren't have shifted. What I heard as a little girl was that Esther was the good, beautiful queen, who replaced Vashti, the wicked disobedient one. Lesson: be beautiful and cooperative or you will be banished. Esther was rather passive, and it was her uncle Mordechai who had the instincts and push to urge her to save the Jewish people. It appeared that she had no reason to 'out' herself as Jewish to King Ahashverosh. It was Mordechai's urging that caused her to step aside from her wealth and position, to petition the King with her beauty and good cooking to help her people.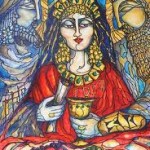 The ploy was a success, and the condemned Jews were able to prevail.
Now I see a re-write of this story, especially on this rainy Vancouver International Women's Day. Vashti was a disappointment in the story because she would not display her charms publicly to her King's drunken banquet guests and his public. Perhaps like many of us women, she believed she was more than a rack to display a diadem from.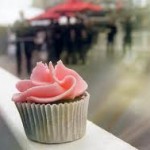 In fact, the King's advisors saw that, and told him to get rid of her, lest all the women of his kingdom follow her example and become disobedient. So he banished her, to maintain order in the households of the kingdom.
The Purim story is not called the Book of Vashti, though, it is the Book of Esther. We are left with that scenario as an aside, and Vashti's disobedience is seen only as important in that it creates the opportunity for Esther to enter the scene and later be able to help her Jewish people as a Queen.
I admire both women. Vashti makes a risky personal decision in emancipating herself from degrading treatment by her husband. Esther makes a risky public decision to use her charms and position to save her people. They both could have chosen to be passive and continue to enjoy abundance and comfort.
Yet, ironically, one has been vilified and the other celebrated. For women, saying No seems to have much worse consequences than saying Yes, even in the context of heroism. As little girls and boys that was what we learned.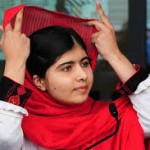 Have things changed much? I am older now and can choose who my role models are. I like Vashti because she needed to draw a line in the sand for herself and women. She was so committed to this that she sacrificed her own welfare. It was not in vain though. Her piece of the story remains in the Book of Esther. Clearly it was important; her story could easily have been scrubbed out by early redactors. Her actions are those of a true leader and voice for freedom and from oppression. Look who else set the stage by saying No, some of whom did not survive to see the fruit of the seeds they planted in history: Martin Luther King Jr, Ghandi, Joan of Arc, Benazir Bhutto, Harriet Tubman, and today, Malala Yousafzai.
Things haven't changed much. We still meet resistance if we need to say No. I admire Vashti and see her as a role model. She tells us, 'Say it if it's the right thing to do, maintain your self-esteem and that of others who need your voice'. I wonder where Vashti went? Perhaps she became just another invisible single woman, lost in the crowd, past her prime, alone. Maybe she found a place of belonging somewhere new. Her legacy remains for us to learn from.
~~~~~~~~~~~~~~~~

Esther is also my role model; for how to do the right thing, even if you don't really have to. Yes, Mordechai did have to urge her on, but then again, he set her up as a comfortable queen for Ahashverosh. Realizing that her wealth and status truly did put her in the best place to appeal on behalf of the Jews of Shushan, she decided to put her wealth to a purposeful use beyond herself. What she models is how one can transform from being insulated and comfortable, to seeing our abundance as the very means to reach out and make a difference for others. Sometimes it takes the outer voice, symbolized by her uncle Mordechai, that calls to us to reach out and make a difference.
Whether by inner convictions, such as Vashti shows us, or outer directors, such as Esther's, both show us that women have strength and power.
We need not remain hidden, or only in supportive roles in the background behind men; the Book of Esther tells us that we have the power to make a difference, if we are willing to step out and speak, write, sing or perform our truth.