When we allow release to come, we find ourselves on the same sojourn through the wilderness our ancestors took; and if we allow ourselves to open to our potential, we may find the strength and maturity we so hope to develop along the way.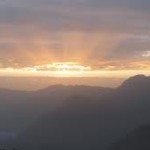 Ki Tissa is the section of the Israelites' journey from Mitzrayim that takes us further along our way through the wilderness of discovery and formation. We leave Mitzrayim, Egypt, much like adolescents or runaways, with belongings slung hastily over a shoulder, barely wanting to look back.
Predictably, as soon as the thrill or high or novelty wears off, we are homesick for the familiar place, where our short memories recall fish and leeks to eat, and security.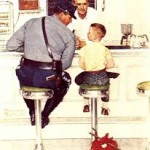 As a loving parent who sees their maturing offspring lose focus, God finds that it is time to take a census, a time for our people to be counted and accountable for themselves to their Higher Power. It is time to say, Count me in, I'm my way to independence and responsibility, no longer to be kept and managed by our Egyptian overseers.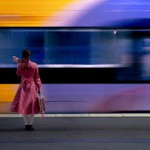 Part of becoming independent is surrendering to a Higher Power, of recognizing where our boundaries and limits of what we can realistically control lie. Here, in Ki Tissa, God instructs us to surrender what we can, to build the Mishkan. But, God does not instruct us all to do this in the same exact way: God, or our personal Higher Power, knows that we are not all the same, not all of the same talents, gifts, and abilities.
What we learn in Ki Tissa, is that those for whom surrendering material items is their best offering, are to do so, and they bring gold, silver, copper, fibers and pelts;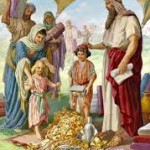 and those for whom surrendering their creative talents is their best offering, are to do so. They are instructed by God on how to smith, weave, sculpt and build the Mishkan from these materials.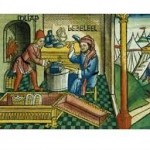 How do we understand this message?
One way is to take an account of who we are, and what our realms of abilities and being are, and what are not.
Another way is to let go of trying to be like someone we are not, or try to control how someone else is; maybe a family member or co-worker comes to mind. In recovery, we let go, and surrender to what our Higher Power asks or instructs of us.
We can let go, to leave others in God's hands, too.

When you are on your way in the Wilderness of Uncertainty,
Who will you answer as when others or your Higher Power call to you? How will you take inventory of who and how you have been, and where you see yourself now?
This is the message of Ki Tissa.