The reading for last Shabbat was parasha Bo, which is the 10th chapter of the 2nd book of the Torah, which is called Shemot in Hebrew, or Exodus in English.
Imagine it is Kabbalat Shabbat, here is my d'rasha for you,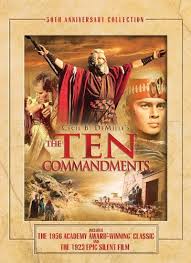 about Bo:
Has anyone seen the film, 'The Ten Commandments'?
Anyone seen it…lately?
Ok. Well, I ask because yesterday was my grandmother's birthday, z"l,
and her favourite movie was…The Ten Commandments!
as I was studying the parasha for tonight's drasha
I could almost hear her voice kvelling,
She would say, "What a movie!! Such wonderful costumes, and acting…
AND–WHAT A PLOT!!!   

Yes, Grandma, what a plot, indeed. And, then I started to wonder what it was, besides the fact that it's THE TORAH, that makes this story have such a "great plot"?
 I began to read the first line, and some answers started to come to me:
"God said to Moses, 'Come to Pharaoh, for I have hardened his heart and the heart of his servants for the purpose of putting my signs in their midst. And so that you will tell into the ears of your children and the children of your children how I raised you up from Egypt and of my signs which I put in their midst, and they will know that I am YHVH.'"
What dramatic opening lines. Wow. COME to Pharaoh. Not GO to Pharaoh, because God hardened Pharaoh's heart and the heart of his servants. Not his servants' hearts. But the heart of his servants.
So, God is beckoning Moses toward Egypt, with the suggestion that God has hardened Pharaoh's heart,
as a way for God to show God's Might and Power,
and to escalate the tension between the Pharaoh and his people:
as his heart hardens, so does their desire close for more punishment from the plagues.
What is meant by heart?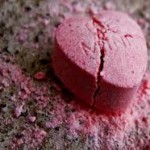 My Biblical Hebrew teachers taught us that in Tanakh times, the HEART was the where one's will resided. They didn't know what the BRAIN did, except maybe make the limbs and bodily functions work.
So the WILL of the Egyptians was also becoming hardened and closed off.
The grand purpose of all this was to create a platform for raising the stakes between Pharaoh and Moses
so that God would need to manifest greater and greater powers,
through the signs, or plagues,
and thus once and for all, be shown as God Most High and Powerful to all of Egypt. And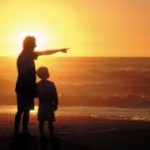 This was to be told right into the ears of Moses' children, and their children,
for all the generations of Israelites to come.
So that they will know that God alone is YHVH.
I think some of the appeal of this story line, that makes it such a good plot, as my grandmother would say,
Is that this dynamic happens not only in this one Biblical story,
But in our own lives, communities, and even world events. Sometimes, an idea or action that helped protect us from harm can go awry and go too far:
On the personal level, can you recollect times when you just kept resisting hearing someone's needs or advice, and kept finding ways of ignoring obvious signs of seriousness until it was too late?
Or a community that ignores the needs of its poorest residents to the extent that the needs builds up and create an overwhelming housing and mental health services problem to contend with;
Or the hardening of hearts that at various times in history has led the world to a scary international escalation of terrorism, wars and arms threats.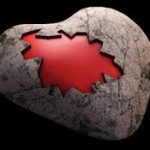 One thing God is telling us in this passage
is that we can get ourselves into trouble by running around
creating great plots and
ways to avoid letting in what our opened hearts
we know is the truth.
With this story, we can remember,
through telling it year after year,
That God comes along with you
And is greater than any Pharaoh's hardened heart.
My grandmother always encouraged me to be my best, and part of that is having the privilege to study Torah and remember that God is greater than Pharaoh.