In Medieval times, the mystical language and meaning of Kabbalistic writings were purposely kept inscrutable and shrouded in the language of Torah and Talmud study. Why? Because it was believed that personal mystical experiences as described in the ancient scriptures were particular to Biblical times. Those sorts of engagements with the divine, it was determined, ended with the Biblical era. For a contemporary person to have expounded upon having had such experiences, would be just grounds for invalidating the scholarly works describing them.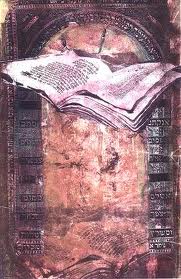 Mystical engagements were nonetheless, written about by early Kabbalists, in the form of metaphors and secret codes. Later in the Middle Ages, it became more acceptable to describe the nature of these experiences. A system of sefirot, or containers that held nothing, became a flow chart showing how holy energy flows from a source above Heaven, to the very manifest of creation on earth. In fact, our actions affect the abundance of this holy energy flow. Observing mitzvoth is one way to increase the flow. In the 19th century, with the drive to make Judaism a rationalist religion, all of this great mystery talk was once again devalued and forgotten, along with much of the meaning behind actions of mitzvoth.
In the Jewish Renewal movement, as with other Chassidic movements, the intention is to not only recapture the spiritual concepts of Kabbalism, but to return to the beliefs that we are the determinants of how bountiful the flow of shefa, divine energy, is in our lives and in our world.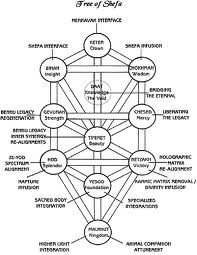 This week, I witnessed two miracles, two events that five years ago, I thought would never happen in my lifetime. One was the triumph of my friend, Paul Caune, who will be receiving one of the medals cast in honour of Her Royal Majesty Queen Elizabeth II's Diamond Jubilee. Paul has relentlessly pursued every avenue available to promote equal rights for persons with disabilities in British Columbia.
Why is this worthy of a medal from the Queen, and why do I see it as a miracle? Because five years ago, Paul, who has muscular dystrophy, was confined and live out his life in an institution for people with severe physical disabilities. He was parked there after months of hospitalization and promises that he would be discharged to live independently in his local community. He was a man who was unable to breathe on his own being transferred to an institution that would no doubt have been his final resting place.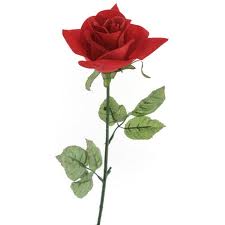 Eventually, a housing society reached out to him, and he was able to live in his own accessible apartment in the community at large. This experience informed him that it was possible for people in institutions living with physical barriers to have community housing. He turned his newfound energies toward putting the message out that people with disabilities have the same rights as anyone else, and being housed in unsuitable care situations is not necessary.
A man with a mission, he became the Executive Director of Civil Rights Now! and began advocating to the health authorities and legislators with his convictions, speaking with peers and their supporters, writing for print media, and appearing on television and radio.[i]
The outcome? Well, try standing up to a government agency. Where does your energy come from? Think of David and Goliath; standing up to a giant takes some faith that the outcome will be worth it, although it is deadly dangerous. It takes faith, a flow of energy that finds its source, like a circuit that becomes complete and can light up a city. This month, community roundtable engagements are slated for input on the redevelopment of the George Pearson Centre/Dogwood Lodge site. We can help determine that the new developments will have barrier-free community housing mixed in with standard housing units, and no new institutions.

 Someone listened, because two days ago, he was informed that he will be receiving one of the Queen's medals. Kol HaKavod, Paul! Was this his intention? No, he did not do this to receive a medal, he did it because it was the right thing to do. Lives will be improved, and he still is on the campaign to get equal rights for voters with disabilities.
The second miracle? This past week, my Recovery Narrative Project writers spoke to an overenrolled room of health care professional students at the University of British Columbia. This was my day of seeing the manifestation of years of hoping and praying that the mental health consumers in our Province will finally be headliners, and not on the margins, of health care education programs. The day was called, 'Allies in Health Care'[ii], and it was all about bringing the voices of the many patient interest groups, in addition to ours, into partnership with health care decision-makers.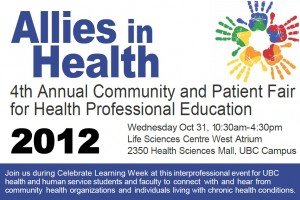 This was a miracle too. Historically, mental health consumers were not partners in decisions regarding their care. In fact, decision-making rights could be stripped with the stroke of a pen, being committed, or 'pinked' as it is called, when a physician deemed someone was not speaking or acting in ways they believed they should. Institutionalization, with its complicated 250-year long history, was one outcome of being committed: being compliant was required to receive help and relief from symptoms. The stigma assigned to having a mental illness included having substandard housing, as well as marginalization away from health care dollars for care and research.
I became an advocate of the patient's voice and a writing instructor. My primary mission was to awaken mental health service consumers to the value of their own voice, through learning how to write from their hearts. Like Paul, I too created an independent program, backed by supporters in the community at large, and poured myself into any channels I could find as an outlet for the wonderfully honest and important stories of the writers.
Who would have guessed from those past draconian days, that a small cadre of folks who were deemed mentally ill could be panel-speakers to an overbooked University room, educating student health care professionals about their life experiences and how we can partner for good mental health outcomes.
Our good intentions made this happen: The intentions to create a bridge between patients and care providers, communities and citizens, of all abilities. There is so much more to do, the door is opening, the flow of energy is passing through.
 Miracles still happen.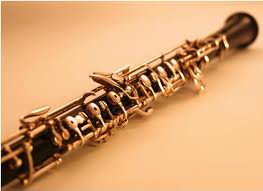 ---
[i] See Paul's story in the Tyee:
http://thetyee.ca/News/2012/11/05/Disability-Funding/
[ii] Allies in Health Fair 2012: