Rosh HaShanah: Back to Normal?
The Jewish year is bookmarked with holidays, Holy Days, feasts, fasts, and celebrations.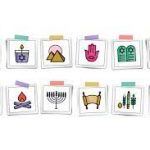 Thank Goodness! Every year we know there will be Passover, Chanukkah, Tisha b'Av, and Rosh HaShanah. We can plan ahead, mark our calendars, prepare our travel plans and guest lists, and make time for personal preparation and reflection.
We also know that it is normal each year to have changes in our lives: Relationships are lost, new ones found; illnesses come and go or remain; work and finances are gained and lost; transitions to new homes, new states of health, new relationships, and new work all can happen. The unpredictability of these events does not allow them to be marked on an annual calendar in the same way as the dates for the holy days. Yet, our predictable timetable of sacred dates is related and intertwined with the natural and unpredictable unfolding of our lives.
A helpful way of explaining this intertwining comes as metaphor. Some of us best perceive concepts and ideas this way, through imagery and story. Try this: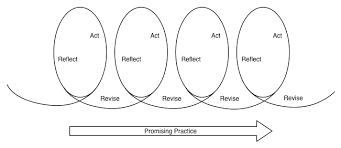 Picture the Jewish year not moving forward as an arrow in a straight line through time, or as merely a closed circle that keeps looping around itself, but as a spiral, which both moves forward and cycles around. So, we still have our bookmarked observances that we return to, but not perpetually returning us to the same spot as we began, such as, say, in the film, "Groundhog Day".
There are still some givens: for example, we don't wake up on Rosh HaShanah the same person we were last year on Rosh haShanah. Looking in the mirror, you may see a few more wrinkles or grey hairs or freckles, and this may even jog your brain a bit more toward the idea that time has moved forward and you have changed.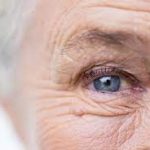 Rosh haShanah reminds us that, before running to the phone to book Botox or hair salon appointments, try to thank the mirror for what it is showing you; that you are growing and changing. And not just on the outside, but inside, too.
This past year, the world event of the Pandemic has touched and changed the lives of everyone on the planet as a whole. So, collectively, we have all shared a life-altering experience, a sharing that is uncanny and rare. This is in addition to our normal year of personal change, and so discovering how to move forward into the New Year will have elements that are not quite the same as past years, either.
On a personal level, this past year has brought enormous change. Out of the depths of the Pandemic, came the great levelling of the social playing field for those of us who are partially or fully home-bound: Everyone became home-bound! Thanks to video conferencing platforms formerly relegated to last minute work meetings or the small pond of home-bound people who are tech-savvy, the entire world now became accessible to all through our computers and electronic devices.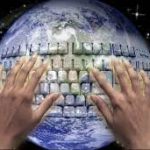 Interestingly, being mostly home-bound became unnoticed and irrelevant; I could interact with people, barrier-free just like everyone else. I did things that had become too onerous over the past six years: attended synagogue and Torah study, went to concerts, played music and took music lessons, had medical appointments, and attended business meetings of all sorts–just like everyone else. No one saw my chronic illness and they would be surprised if I brought it up. Even more importantly, my self-identity as a 'disabled senior' changed, too; my overall health has improved with this new ability to engage with the world on par.
So, for me, life changed drastically. Thanks to the ease and abundance of telemedicine, I could have consults with doctors and other healthcare professionals that would have been impossible for me to attend prior to this past year. The same with music: I could participate in classes, made a video recording and have another lined up, took fabulous workshops and classes from such diverse places as the Metropolitan Opera, KlezKalifornia, and the International Double Reed Society. And the staying at home gave me time and energy to write and win writing awards for the past two summers. I showed up, my voice was heard, and I was a contributor alongside everyone else. And, I now am able to engage with activities outside of home once agai.
My story of successes enabled by the opening of the world during the Pandemic is not unique. I will continue to reflect upon how I and how my identity have changed. What is troubling me, though, is how we are being guided by recent news and headlines,
"Back to Normal!" "Revenge Travel" "Fully Open" "Vaccine Passports" "Welcome Back, Good to See You Again!"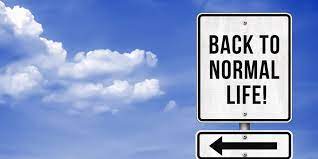 While these convey the desire to you for things going 'back the way they used to be', certain truths are missing. Nothing goes back the way it used to be. Once you have crossed a threshold, it is crossed. All of our myths and legends and scriptures tell us that.
Think about the first saga written, about Gilgamesh, who came home to the same ramparts as when he left, yet he was no longer the lad who had left; he had overcome impossible challenges on his walkabout. Or, Moses dwelling in the desert after a soft life in the Palaces of Egypt, and when enough change in him had elapsed, he encountered the burning bush of God's Presence. He could no longer be the common husband and shepherd.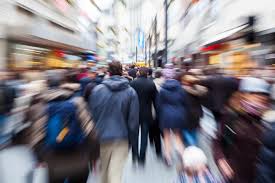 Do we really want to go back to our habits of long rush hour commutes, wandering shopping malls, making-and-breaking-date routines, and excluding anyone who can't keep up? Or, do we want continuity with our discovery that being outdoors and in nature is good for us, that nature needs to be protected, that our elders and the dis-abled have overcome great challenges and so are venerable role models holding valuable wisdom, and that spending time alone and in isolation away from our former distractions is how we get to know our weaknesses and our strengths.
The question here is, then: what do we gain by trying to go back to the way things used to be, what will we lose by doing so, and how have we changed?
My prayers for the New Year will include not only reflections on personal growth areas, but also discernment of ways to preserve what society has gained during this pandemic. How did my identity grow and change over the year thanks to technology, how can I support the continuation of social inclusion now that the world-at-large has developed the means to provide it, and learning how to enjoy social inclusion after many years apart from it.
Some answers will arrive in the form of the still, small, voice. And certainly, at Rosh HaShanah we can always count upon the great blasts of the Shofar to awaken and open up our ears, minds, and hearts.