"Smother Love"  "I did a Mitzvah!"   "But, I did it for you!"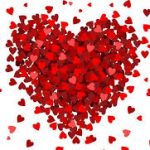 How we love to both giggle and wince at these quotes. Yet, we wouldn't laugh at these familiar lines if they didn't hold some kernels of truth.
It's almost Rosh HaShanah, the start of the Jewish New Year, the annual designated time for reflection and change, to discuss the ins and outs how to be a Helper.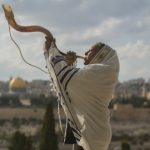 Many of us see ourselves as good people, and one way we show this is to help others. This desire to help is a virtue, really, and a basic tenet of most religions. In Judaism, we are commanded to remember the widow, orphan and stranger even as we celebrate our own abundances or successes.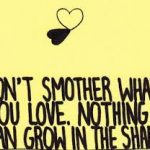 But, sometimes a virtue can be overdone to the point of becoming one's undoing! This is best described in the Enneagrams, the ancient nine points of personality typologies that help us understand what our virtues or personality inclinations are, and how those same strengths of character can also become our undoing when we don't maintain them in balance.
My agenda for bringing up the Enneagrams and not a Jewish text right before the New Year, is to offer you a perhaps new vehicle with which you can do the inner work of review and change during this season of reflection, reconciliation and renewal.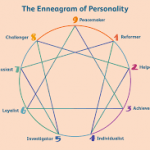 I've chosen point TWO of the Enneagram, which is sometimes called 'The Helper', to further illustrate my message for this post, which is how to help others who may require it, in the best way. I'm particularly thinking about those of you who, due to the tragedy of the pandemic, are driven to be helpful to people who are ill, face ability barriers, or are home bound; people who may be in hospital, isolated at home, or need someone to help with chores. You may belong to a Jewish Chesed group, or church Outreach committee, or an organization that provides assistance as a volunteer or paid staff.
So, let's explore further:
In my first two days of Chaplaincy training I had to read about the Enneagrams, and much as I complained about not wanting to study personality theories or new ways of labeling people, learning about the Enneagrams was probably the best learning and preparation for my work that I was ever to have.
I paid particular attention to point TWO (I am a ONE). This is because TWOs, the Helper type, were the people who I was often meeting as volunteers in the hospitals and on charitable deeds committees. It was hard to discuss with volunteers why rolling up your sleeves and being helpful is a good thing, but also requires training and supervision. The lessons of Fr. Richard Rohr, who captures this personality type with such clarity and elegance and compassion, allowed me to understand and better this imbalance of desire to be a helper with how the help was being offered. Here are some excerpts from his writings* about TWOs:
"As soon as they hear the little word "need," they scrape together the last remnant of their energy to rush to help you…TWOs are extremely sensitive to the needs of others, but not aware of their own needs…"Hell hath no fury" like TWOs who suddenly realize that they are doing all the giving and not receiving what they feel they deserve in return."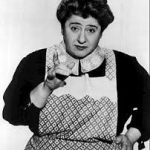 And author Sandra Maitri shares**: "They have a self-sacrificing facade: this is the proverbial Jewish mother syndrome in which she appears to be thinking of others first and putting them ahead of herself, but in fact it is really manipulating them in this way on her own behalf. The passion of pride manifests here as a hidden sense of entitlement and privilege – a conviction that others must take care of them in compensation for their martyrdom, and that they deserve to keep the best bits in the kitchen for themselves."
This doesn't sound very good, does it! The self-effacing and selfless, tireless person who makes sure everyone knows how they are the helping-est person on the block, or in the church, or synagogue, or hospital auxiliary…may actually have a bad temper or self-serving motivations underneath all that goodness.
There, I said it. The difficult thing, the elephant in the room, the little boy who cries out, "The Emperor isn't wearing any clothes!" Too often, I have seen unrestrained or untrained helpers lauded or receive awards and recognitions for their very public humanitarian achievements. But there may have been a cost for this.
Quite often, sadly, it is at the cost of those they have set out to help.
Because their helping is self-motivated or awarded with public recognition, the delivery may be more in accordance with achieving personal gratification but not in accordance with the needs of the care recipients. Especially at this time of the Jewish New Year, there may be appeals to congregants to roll up their sleeves to help. Please insure those of you responding to these opportunities also receive proper training, because your desire to help is important and we do want and need to support one another at this time of global economic and health challenges.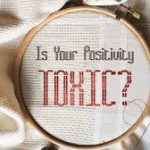 In our current pandemic situation, you may already be volunteering, for example, bringing groceries to an elder in a long term care home. Are you picking out what you think is best for them, or what they have carefully put on the list they've provided: are you picking out some trendy alkaline water you like, instead of the distilled water for nasal rinsing they'd put on their list, for example. Are you grabbing anti-bacterial wipes when what they asked for was anti-viral wipes? Or rushing to quickly drop off bags of groceries and get on with your day, something they could hire someone to do, instead of sitting with them for a personal visit.
Of course, other much worse things can happen at a corporate level, with charities scandals that we sometimes hear about, which is of the same nature as a TWO personality. This could be, for example, in a charity that is continually lauded for its disaster relief programs, while turning a blind eye to its internal lack of religious accommodation or disability integration protocols.
So, if you are wriggling in a bit of discomfort right now, that is good! You may be wriggling because of some self-awareness emerging, or because you recognize that you are tolerating or even lauding the unhelpful Helpers in your midst.
When 'helpers' do not realize they are not respecting the needs of care recipients, they are doing harm. When a helper is sure they know best what a care recipient needs despite the clear requests from the care recipient, they are doing harm. When a helper uses the stories of how they helped others to raise themselves up, they are doing harm. They may be on the surface doing the mitzvah of helping others, but is this truly being God's helping hands?
Richard Rohr* shows us the way through this dilemma:
"The gift of TWOs is genuine humility, the reverse of pride. When TWOs reach the point where they recognize their real motives ("I give so I can get"), they may cry for days. When a TWO can finally cry tears of self-knowledge, redemption (healing) is near. At such moments, TWOs realize that they have perhaps damaged and injured other people while supposedly "wanting the best for them." This is deeply humiliating. Redeemed TWOs deeply and profoundly know their innate value and preciousness and so don't need to be continually affirmed from the outside."
During this High HolyDay Season, the lessons of the redemption of the Helper TWO may speak to you.
It takes true courage and bravery to allow the truth to enter in, to feel the emotions that truth evokes, and understand how your beliefs and actions have affected others and may need adjustment for the better. This is what Teshuvah is: reflection and returning to our balanced Self. This is how we compassionately release ourselves from overweening ideas and actions and begin to mend our relationships and future actions for the better. This is how we grow and change and become better helpers, for ourselves and others.
L'Shanah Tovah U'metukah,  May You Be Blessed With A Sweet and Good Year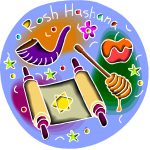 *https://cac.org/type-two-need-needed-2016-04-28/
**https://www.personalitycafe.com/threads/type-2-excerpts-from-maitri.151511/