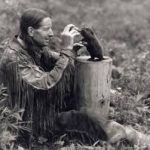 Last night I began watching a film about Grey Owl, an Englishman who lived with, and as one of, the traditional Canadian indigenous peoples in the early 20th century.
My interest in the film was twofold: one, that Grey Owl was a conservationist whose writings had become popular amongst those of us in the 'Ecology' movement of the 1970's in the USA.
The other draw was from my growing desire lately to touch the earth again.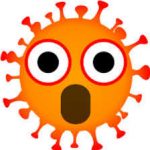 During social isolation, which is still going on in my community, I have been reluctant to venture outside. With my compromised immune system, it has seemed wiser to stay indoors in my apartment where I have control, as much as one can have, of all the germs, where they are, who they are from, and the ability to avoid or remove them. Whereas going outside means I am subject to others' rules about how they manage, or don't manage, their germs.
But, the safety of staying inside, with all my various activities and hobbies and plugged-in entertainment devices, had begun to take its toll on my spiritual wellbeing. I looked at photos and videos of places I'd been over the past year pre-lockdown, and felt better and inspired by the memory that such places exist and that I was in them.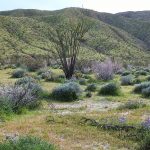 There were pictures of the Southern California desert in bloom and of my home there, and of Italy where I spen a month of respite in a monastery last summer.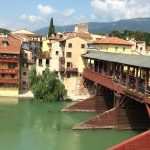 The cool desert breezes and swaying plants, the rushing waters over the rocks and under the old Italian town's bridge were healing. They touched memories of both my body and the experiences in those locales.
I watched the Grey Owl film with a bit of trepidation: was he a real Indian or a white man passing himself off as one, and did it matter anyway? Before finding an answer, though, my own memories stepped into that conversation space.
As a little girl, I was captivated by anything Indian. I wore my pink Annie Oakley cowgirl skirt, vest, boots, hat and holster so diligently that I would not even take off the boots or guns for bedtime, a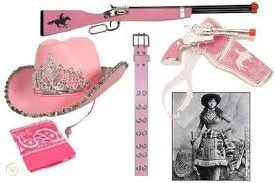 nd regularly spent hours rocking on the spring rocking horse on our backyard patio in my pink cowgirl garb.
But when all the kids got together to play 'cowboys and Indians' as was the suburban norm in the 1950's, I always had to be an 'Indian'.
I would fight my bravest fight, which mostly consisted of belly-crawling along the grass to surprise the 'cowboys', and then obligingly get shot, and roll, tumbling all the way down the grassy lawn embankment. Then I would stay there looking up at the sky; even after all the other kids finished shooting their cap guns and calling 'blam blam, you're dead' to each other and mosey off to get a cool glass of Kool-Aid from someone's mom. But I stayed there on the grass, gone to another place.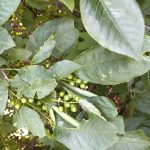 My memory of that place is a woods, an autumn and northern country woods, with thick trees, green leaves on the branches, brown and ochre and yellow ones on the ground. I would tiptoe quietly, my brown skin and deerskin breeches soundless as I padded along in my soft low cut moccasins. The breeze was cool as it blew through my black-brown braids and I followed some call or presence. I felt a deep pain, so deep and desperate. "I must save my people!" was pulsing me along the path through the thicket. "I must save my people" I would stand brave and tall, then kneel, and the words would envelope me.
Then I would be back once again, lying face up in the suburban lawn, now a bit itchy from the little gnats and grass blades on my skin, roll over heavily, and go try to find out where the other kids had gone.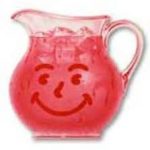 I have been told that children of that age, about 3-4 years old, can't have such ideas about saving others and that their frame of reference can only includes themselves. So much for Psychology! But the power of those dreamtime experiences from then on, defined my life.
In grade school, my grandfather would take me to the little museum in Santa Barbara, where we would push the button on the display box to make the rattlesnake shake its tail, ptssssss–t!, and he would laugh and poke me to make me jump to experience the snake's attack. Then after that warm-up, we would go out to the grounds and walk the trails through the vegetation; he and I called them 'the Indian trails'. Back at home, my grandparents bought me ankle bells to dance in and for the most part indulged my 'Indian' role playing.
As I grew a bit older, I started going to Girl Scout sleep away camp and ate up all the experiential activities of building cooking fires and cooking, sleeping outdoors in a sleeping bag under the big sky of the far away national forest where the camp was located.
Eventually, I was invited to join their elite 'survival skills' program, and moved on to learn how to build traps and snares, skin and cook our catch, identify plants that were edible or toxic and how to eat them, and night vision and stalking skills. Our final exam was to hike to a remote area with no facilities and no food, only a blanket and a knife and a cup and our own hand-carved spoon, and a hatchet for the group to use.
We stayed 3 days. We behaved much like The Lord of the Flies! except we got hungry, so those of us who were in tune with the concept that we really did have to forage and trap for food if we wanted to eat, got busy. In the end, we had some okay Lupine beans that we leached with boiling and cold water baths, and some meat. We had some meat because 'Sioux', as I was now called, responded to another camper's shriek that there was a rattlesnake; I corralled it and chopped its head off when it tried to strike me.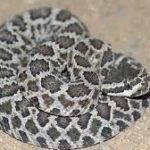 (I can tell this secret now, because my parents are no longer here to know about it!)
The next day we went back down the steep trail by the waterfall, to our counsellors. I was a bit of a hero, and the counsellors were very stoic when hearing that I'd killed the rattler. I'm sure there must have been some panicky feelings going on inside, knowing a camper had done that without adult supervision, but that was what they put us up to!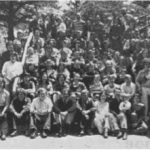 Upon return to camp, we cleaned up, which we all badly needed. That night was our last one together. We had a campfire and awards ceremony. In the spirit of maintaining Indian tradition we were each given a coloured pony bead for each skill we had mastered, strung on a multi-coloured cord. While mine wasn't the longest string of beads, it came close with only 2 missing; but it had the only long jade green one, for killing a rattlesnake. The cords held a copper arrowhead pendant, and we also received a deerskin feather pendant necklace, for remembrance of our time together. I still have them, complete with long jade green bead.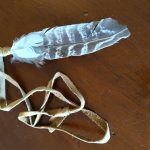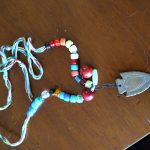 That was in 1968.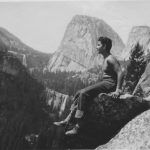 Today, Fathers Day, I looked once again at the photo of my father, sitting perched over Half Dome, his legs dangling from the top, shirtless and certainly a part of the whole; and nothing like the dad I knew who commuted 4 hours every day into downtown Los Angeles when he wasn't far away at some salesman's convention. When I found this photo last year, some of the mystery was resolved.
The other clue came last year and was from my updated DNA test results.  I am not 100% Ashkenazi Jewish, like most of my friends, but 92%: 7% is from an area that covers a remote Siberian area, the Yamal Peninsula and Novaya Zemlya archipelago.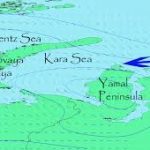 The native inhabitants of these areas are the Nenets or Sami peoples. My mother used to tell me that my grandfather's mother looked Chinese, and so I am now guessing that there is some tethering of my ancestors with this earth bound sense of myself through true genetic inheritance.
Although my home is now an urban setting, the urge to touch the earth remains. My day today strolling the grounds, touching flowers and pine cones, walking along shrubbery, and taking photos of flowers and berries to look back at, has been grounding for me. Although we are unsure of our future abilities to mingle socially, we can rest assured that Nature will continue to anchor our innate humanity.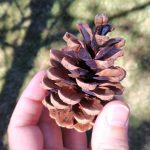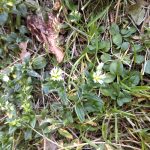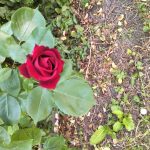 My father loved his job with the Forest Service in Yosemite. He referred to it often as we grew up but not so much as he got older. Instead, he designed numerous cruise vacations to enjoy with my mother, and at home, curated the thousands of photos and mementos from them. He died unexpectedly from pneumonia, caused by a chest cold he picked up on their last ocean cruise, ten years ago.
Perhaps his excitement with packing his daughter's duffel bag for overnight camp so many years ago was more than just a parental task: perhaps it had been his chance to touch the earth once again.