Tonight I am breaking the silence.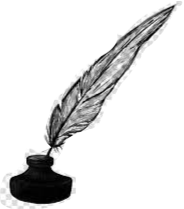 It has been a year and a half since my last post on 'The Compassionate Oboe', and tonight I begin to write again.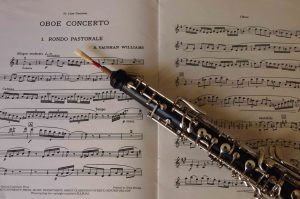 Last night, I got out my big-sound oboe, my Yamaha 841L, my beauty that I can play as round and fully and deeply as I want; it is my instrument to make a Big Sound for outdoor playing. Tonight, it is my partner when the piercing voice of the oboe needs to be heard over the din of pain and chaos.
But, about my absence, where have I been? Where have we all been these past 17 months?
The answer begins with the spectacular thunderstorm began outside last night, a perfect response to the plaintive call of people in pain calling for healing, and needing to hear a response.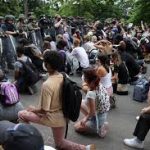 Just the same way, two years ago before my absence, I underwent a major thoraci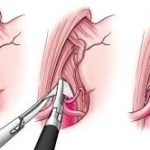 c surgery. Some ligaments from my diaphragm had to be removed in order to release their pinching off the blood flow through the major artery that feeds my abdominal organs. I responded to those cries of organs beginning to fail and moved to the USA to have the surgery.
I did not know if recovery from such an invasive surgery could include playing the oboe again.
Then a few months later, just before my last Blog entry in September, my mother called me to be with her. She was dying and had begun to have home hospice care.
I flew north to stay with her, something I hadn't done for years. My mother sat opposite me in her favourite swivel chair, a French wine cup balanced in hand, her belly swollen from the effects of leukemia on her spleen. The fire churned in her gas hearth and it was cold outside. She had never shared any of her inner thoughts with me before, but during this time together, her last weeks, she accepted and wore the mantle of elder, imparting her acquired wisdom to her surviving heir, as one is wont to do at the end of life.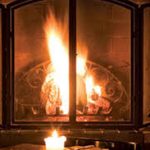 "I've seen a lot", she grimaced as she rocked harder in the chair, "grew up in the Great Depression, World War II, the 60's and 70's, but I never imagined things could ever be as bad as they are now." She shifted her position, her breathing heaved and rasped but she spoke on. "We did so much to make things better–civic work projects made by the government to pull ourselves out of the Depression; fighting in those horrible wars, the Nazis. Then we had Vietnam and the fights for Civil Rights and Equality. Now look at what it's all come to!" She paused to stare and conquer her breath. "The world is controlled by the wrong people, all our hard work is being undone." Her voice changed to a sobering timbre now. "I'm glad I'm not going to be around to see any more of this."
That was the end of her speech, and I felt so sad with her and for her. She indeed had worked hard; I recalled her grass-roots meetings at our home for liberal candidates in the 1970's; her proudly taking me out of school to see Senator Eugene McCarthy speak; and how she showed us to not just hear about the plights of others in the news, but to roll up our sleeves and openly fight for causes we believed in.
And it was now about six months since my surgery. I had packed along my quieter oboe, my lyrical Covey, as a way to centre myself during what I knew would be an emotional visit. One evening, as she sat rocking in her chair by the fire, I quietly came in and set up my stand and music. I chose the most important pieces to me, and knew her fondness of classical music was deep. The pieces were Saint-Saens' Oboe Sonata and Godard's 'Legende Pastorale'. I adored these pieces and had over the years striven to play them as well as my teacher, Joe Robinson, even playing along with his album recording. This time, I abandoned the student-mind and played the music; because music, this music, needed to be present here.
It seemed that some great shift happened during the playing. She never spoke, we were both silent, and I put my music away. I don't remember what happened next, but all the years of vexation over my decision to play the oboe instead of the flute and so many other divisive causes seemed gone, and were replaced with the understanding that music had happened. A truce and peace emerged.
And then, last night, came the same.
I watched the news, the American news and saw what I already knew. I had gone back to the USA in 2017 to be in the quiet desert near where I grew up, and took advantage of the opportunity to have the life-saving thoracic surgery. Along with my mother last autumn, I realized that America had changed too much for my comfort.
I came back to Canada.
Part of my reason for returning to Canada was the violence in the United States. Not just recent politically motivated violence, but also the mindset that allows people to carry guns,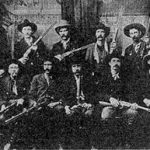 literally or figuratively, to sort out disagreements, mirroring American values still extant from frontier tales and Wild West films. Being called un-American is just such a gunshot.
These were also the concerns of my mother. In her day, the protests effected political change and a peace-minded consciousness-raising for America. This time, though, America is not faring any better than other countries with their political problems.
As I watched the American protestors on TV I felt relief at the emergence of peaceful protest out of the more violent activity of the weekend; the images were so reminiscent of 1960's on TV. With one exception: I do not see the same concerned reaction by the President or White House Administration.
Carried away with the energy and passion of the images, I longed to be there. I wanted to protest, too.
But I am here in Canada and the border is closed. Meanwhile, my move-in plans are stalled by the COVID-19 pandemic. I live with piles of orphaned books and office supplies, because I cannot buy or bring in new furniture. But my oboe paraphernalia is unpacked, accessible and curated.
I stare at the grand Manhasset music stand set up for playing, at the music books and boxes of reed-making supplies that I had lovingly sorted for occasional use.

On Sundays I play a small concert of familiar tunes, ending with 'O Canada' in solidarity with others singing and playing at noon nationwide, to acknowledge our frontline health care workers.
That little concert is also the thread that keeps me alive and well in general and in particular, as an oboist.
But last night, outrage spilled over in me. In part it was over the huge expense of my new home paired with still living like a hobo out of boxes. Part was the outrage that political leaders could ignore science and common sense and forgo proactively taking care of citizens when the obvious signs of the coming epidemic were there in China months ago.
Thankfully, my personal inner outrage and pain were mirrored on the TV screen: I was not alone. We've all had too much. Too much anger with systems that are breaking down, with the racial indignities that are still rampant, with the replacing of facts with political egos: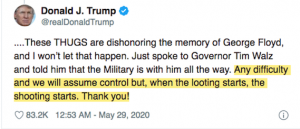 and in America, with a President who makes threats against its citizens' safety and rights to gather and protest peacefully.
I was so pleased to see the peaceful yet powerful approach that was being taken and with the contained and focused encouragement by the mostly young leaders.
Their determined message for change surged through me, a charge felt beyond words. The years of confusion, of who I am and what my work is post-surgery, now became clear: Music.
My Manhasset was already set, and out came the Yamaha.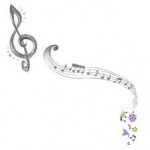 I played, full, big, and passionately for all to hear, my balcony door wide open to the world. I began with the Beatles, because we all know they were the sound of the 60's: 'Eleanor Rigby', 'Let It Be', 'When I'm 64'. Then came a few more tunes: 'Amazing Grace', 'Danny Boy', 'Kum Ba Ya', and Dvorak's 'Largo from The New World'.
Afterward, I gave my oboe its seasonal bore care with sweet almond oil and put it away. I felt an inner calm resume that had been lost for a very long time, for years perhaps.
Remarkably, just as I began to settle back onto my rented sofa, Nature took her turn to let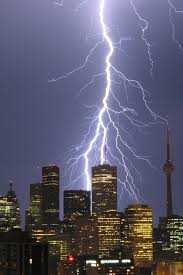 go, too. An hour-long thunder and lightening show, complete with pelting rain and hail, seemed to validate the outpouring of pent up energy seen across the globe.
I swaddled all my oboe things away for the night, ready to be played tomorrow; because with those loud blasting cries, I was reborn.