Although we are nearing the end of the year-long cycle of reading the Torah, or Five Books of Moses, I am drawn to the themes in Chapter 12 in the Torah's first Book Bereshit, or Genesis.
This Book is called Lech Lecha in Hebrew, which is translated as urging someone to 'go forth'. Yet, so much more…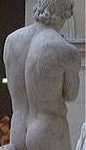 There is an emphasis, a kick in the pants; or with a Yiddish inflection, a patsch in the tokhes.
You would say this to someone who is procrastinating or avoiding an encounter, putting off a decision, denying a problem, or overstaying a visit.
The Torah is once again doing us a favor. No one will willingly call you out or name for you the immense discomfort you'll endure in order to maintain a status quo. But there is always a Torah story for that. And that is one of the gifts of studying Torah. Sometimes a close reading of a biblical story or passage about a predecessor can jog us into our own resolution when we are stuck.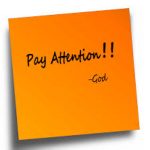 But, it's not enough to simply listen to or read the story. You have to really be engaged with the task. Here are some suggestions: let yourself not only hear or see the words, but as the story is told go into it fully. Feel the heat of the desert on your skin, see the infinity of the black and star-filled nights, taste the sweetness of the cool clear water or nurturing manna, feel the hefty weight of the swords in battle, the powerful arms of a chariot driver, the voice urging you to walk forth despite fatigue or pain.
Engage your inner vision; of taste, smell, skeleton and muscle. This is your way out.
Out of what? Well, only you know that. But here are some more insights from the Lech Lecha story. God tells Abram to go forth. Weren't things okay for Abram already? All we know that he is a descendent of Noach (Noah), and then God calls to him to go forth one day.
There are many stories, or midrashim, that try to explain this sudden communication from God to Abram to act. The first midrash I knew about was told to us preschoolers in Sunday school. That Abraham (his name was actually Abram) smashed all the idols in his father's store becaulse he didn't believe they were real, like the real God he knew.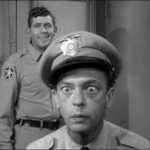 Although it is almost cartoon-like in simplicity and meant for children, I think that is a good adult explanation too. Isn't that story describing the moment when everything you had always believed before, now crystallizes into a new truth? Remember when you realized that there was no Santa Claus and your parents were wrapping all those gifts for you under the tree, or that if you wanted to buy more toys you had to earn some money, or that you really had a dysfunctional family and really needed an escape plan?
Yes, these are concepts from childhood, but what did you do when you realized their truth? did you move forward and start giving as well as receiving gifts on holidays, did you create a means to earn income or did you seek out other safe places to live or work? Or are you still waiting for everything to go back to the innocent way it was before you had those awe-filled awakenings?
I ask this very personal question for you, as a favor, so you can start to move toward your answers.
Some of the outcomes of not heeding a call to move forward, and instead clinging to the perceived safety of the old and familiar routines, are not good. Some outcomes are: feeling too tired to act and sinking into depression, expressing helpless rage at others or self that things are not staying the same anymore, or coping by numbing through addictions.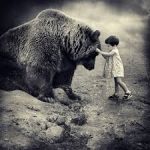 Individuating into your own self-sustaining person is a daunting, difficult path. Yet once you know the truth of your circumstances, the courage can be summoned to take action.
When Abram started to listen to God's Voice he grew out of being a son/child. As the Torah says in detail for us: he went forth from his land, from his birthplace, and from his father's house toward the land which God would show him.
Heeding God's voice was for Abram a true act of faith; he did not know where he was going, only that he should go. He was leaving behind all that was dear and familiar to follow a Presence that told him to go. And that by doing so he would make a great nation; and his name, or house of descendants, would be blessed.
I am not saying to wait for actual or imagined words in your ears or mind to know when to move forth, although that can happen. But when you have an insight; and a paradigm has shifted for you, that is a time to listen carefully with your inner ear. The real courage is to heed the call; keeping you eyes and ears open allows the details to grow clear.
Courage and strength to face the difficult and unknown comes from the faith that going forth means growth; and is indeed better than staying still.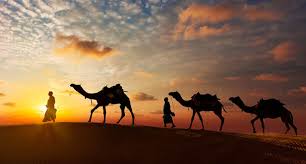 Lech Lecha!