Selichot-Return to the Land of Your Soul
Selichot is the name for the Jewish service that comes on the Shabbat (Jewish Sabbath) before Rosh haShana, the observance of the Jewish New Year. The Hebrew word, selichot means pardons or apologies, reflections on the past and the act of saying some things we did were done wrong and we admit it. We admit it and also think about how, if encountered again, we would act in the same situation.
There are three types of errors or sins in Judaism: one that occurs by accident that you might not even know you committed; one that you know you committed and know was wrong; and one you know you committed and yet believe was right to do.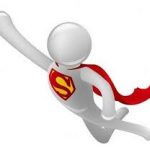 In all of these ways of erring, we suffer. Life cannot realistically progress in steps of frozen perfection. Such a need for control and perfection leads to mental and social breakdowns for both individuals and communities. Our sages knew that allowing our mistakes helps us to thrive and grow stronger. The pressure to be perfect when perfection is not achievable or even desirable, takes its toll. As long as we choose to acknowledge and consider how we can learn from mistakes to do the same things better, given the chance, we are released from the burden of regretting the mistake.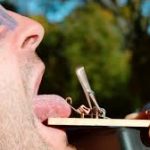 There are some formulas for actualizing the desire to return to wellbeing, how to process from mistake to lesson learned. The components are familiar terms: reflection, insight, feelings and emotions at the time of the incident. Were you so driven by emotions at the time that you spoke or acted without using your good judgment and intellect? What would you prefer had been happening, both in yourself and in relationship with the other person? Can you slow down the action and see it from the distance of today?
Now comes the work part. Understanding means now that you are away from the situation you can do the intellectual examination. Where is the moment when you did or said the thing you are regretting? Understand why you did it. Was it due to emotional charges you were compelled to yield to for example. If so, be comforted with what Daniel Goleman tells us about emotional intelligence: that the ability to tolerate delayed gratification will allow your nervous system to move away from the emotional seat of the brain to the intellectual one.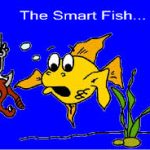 You can tell yourself, 'wait, don't take this bait, wait for delayed gratification' next time. If emotional bait is set out, you don't have to bite immediately. Let it dangle until it looks more like an opportunity to think than for biting.
Looking back on what you did is step one. Understanding through intellect and recollection is step two. Next, the healing part. Forgive yourself. No matter who did the bad thing, you must forgive yourself for having been drawn in, or for perpetrating the situation. Either way, you had your good reasons at the time. Forgive yourself for not having seen the better way back then. At the very least, no self-battering. You goofed, knowingly, unknowingly, or believing it was okay. You can always put your hands out to the sky and say, "I goofed and I want to get past it."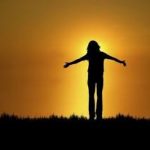 God listens to these prayers. People don't always listen or believe. You and God can have your own private talk about it. Any time. While washing the dishes, watching a sunset, during the silent Amidah in synagogue, in other spiritual homes or circles. This companioning and witnessing with God or with trusted others lends the power of feeling safe, so that you could now be faced with the same situation again, and know how to do it better.
The last step is to go back to the person or situation and apologize. A fad in the 1980's was to turn to your neighbor in synagogue and tell them "I apologize if I have done anything to hurt you this past year." That is not teshuva, a real return to the land of our souls, from before the error or sin. This is a copout formula.
Teshuva means speaking directly to the other party about the actual event. It means apologizing without explaining anything. The formula, "I'm sorry I didn't turn in my homework. Because the dog ate it." has never worked. "I'm sorry I didn't turn in my homework." Is sufficient. It is the bridge or kesher that you have now built between yourself and the other person. Don't cheapen it with excuses, valid or not.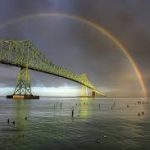 It is the apology that counts, not the reason for the mistake. If you can both learn from the reasons, very good, but know that it is the apology that holds the power to heal.
I hope this small foray into how forgiveness of self, of others, of prayer or witnessing, and of offering apology can heal relationships has gently touched and awakened some aching places. I hope you are able to unload some of the weight we all manage to assemble, usually so subtly we don't realize it is there until it has been released through processing.
I know my life has been lighter these past few hours since Selichot, and wish us all further days of lightness and auspicious beginnings.