15 Jan 2012 Leave a comment
This past week a YouTube video that must have gone viral through the Jewish community, arrived in my inbox from many diverse sources. It was a video of a young Israeli singing Leonard Cohen's 'Hallelujah', in Hebrew*.
The first wave of emails I got with this link came with emphatic subject lines to 'watch this!': I didn't really look, though, until the link came from a dear friend back home in Vancouver.
I needed both the message from my friend, and also the message from Mr. Cohen. I watched the video stream into my view in rapt attention, and the gooey trappings of the talent show faded to the background. Because it was in Hebrew, I could let go of the familiar sound and imagery of Cohen's words, and allow just his music to sail into a novel understanding of the pathos of the song.
The youth who sang seemed too young to have lived Cohen's poetry, although he brought a youthful fever to the song that kept me on edge, his voice always near the breaking point, but not quite. It was a cliffhanger. He filled his container to the brim, without fear of breaking or overflowing. That is what I have been seeking in my art: that is what I needed to see this week.
I replied to my friend, "Now I know what I will sing for my Cantorial Boards this Spring, thank you!"
What are Cantorial Boards? at the end of the academic year the Cantorial students at JTS present our vocal, and in my case instrumental and vocal, accomplishments to our faculty. The wonderful part is being able to choose something dear to the heart, and I have already chosen my oboe piece, a beautiful rendition of Psalm 23 by Gerald Cohen. I also know I will be presenting as a liturgical piece, a selected prayer moment from the Weekday Nusah.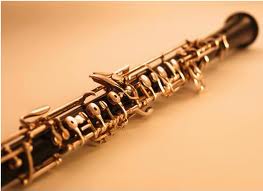 We also present a secular song. My first thought was something from West Side Story, I always loved performing the score on oboe in ensembles, grabbing onto the sexy driven pace so characteristic of Leonard Bernstein. I gave myself the challenge to vocally step outside myself, and in fantasy, don a bouncy ponytail and swirl skirt and sing, 'I'm So Pretty'. If I could pull this off, be someone I have never been, indeed, I could transform myself into any role, with practice.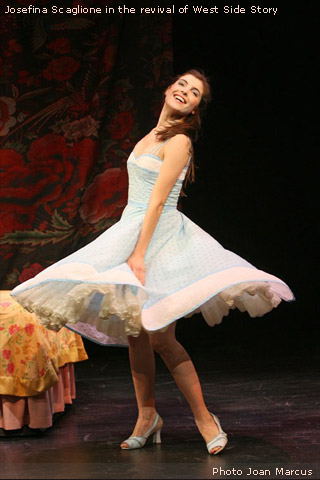 As another, more academic part of developing my identity as a Cantor, I attended the Mini Semester at the Seminary this past week. I was the only student from the Cantorial School among the many Rabbinical students. The Interfaith theme for the week took us to the nearby Catholic Church, where I learned that Catholic Churches also have Cantors, and the Cantor at this Church was a woman. She shared with me that the Catholic prayers can be sung to musical modes particular to each prayer, something that I had thought was unique to Jewish prayers. This Cantor's training came from memory, listening to recordings, and composing in those modes. I also noticed that she had a natural way of moving herself, sweeping us up with her as she swept up her arms, keeping the flow of prayer moving along by extending her presence into the sanctuary draw us in, and she avoided invasive singing 'instructions', those interruptions to explain how and when to join in, that can kill the kavana or prayer intent.
One of the four days of the mini Semester focused mostly on music and prayer. The first presentation was with Neshama Carlebach and members of the Green Pastures Baptist Choir. We heard the channeling of her father's voice in the selections of his music, with the addition of the voices of her Inter-faith ensemble. The gospel spirituals styling and falsettos got us to our feet and I felt the flight of spirit as we left the structures we are so used to in our traditional Jewish prayers. The exposure to different prayer music continued after dinner, when we went to a Gospel Church in Harlem for the Wednesday night Manna Service. Here, the worship ran with escalating energy and reverb into and through the congregation. Again, many of us enthusiastically joined in, hands and body in the music, as well as voices.
And here is where I realized that I could dump the ponytail and swirl skirt, and pack my powerful body of spirit into prayer. This is where I understood how the rigorous seminary training as a Cantor would serve me. In the church, the spirit would fly from the soles of my feet and my bones, up the windpipes and out the lid: but sometimes, unlike the young polished Israeli singer, it would get away from me. I yearned to do whatever I needed to, to keep that tension of spirit and verve in check, from getting away, and to keep it suspended joyfully like a beautiful kite on the wind, not allowing it to be torn away and lost by a gale force.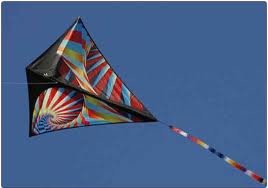 At my next voice lesson, I allowed myself to open further, freer and let my teacher guide me when I got to the point where I would lose it, to keep the music in check, to tame it. The grunt work of ear training helped me stay on pitch, and now I could begin to trust my ability to feel the pleasure of the beauty of voice without the fear of losing it to the wind. The tension of holding pitch while releasing into the sounds I anticipated was a taste of liberation for me. Hallelujah!
Sometimes it is a good thing to venture past the familiar. Experiencing the joy and ecstasy in prayer with confidence came with accessing prayer differently with others. That is the value of Interfaith experienve.
In the past, singing Cohen's 'Hallelujah' was frustrating, much like trying to catch a little fox and hold it by the tail, only to have it skitter away. The song itself is about relationship, bittersweet, somber, with moments of ecstasy and pathos ensconced in the musical moments, juxtaposition of pitches and modulations. How to, it is like the intonation of the oboe; piercing and beckoning and visceral all at the same time. How reminiscent of relationships we've all had. How much this music resonates with my life, and how at peace I am to know that I can learn to capture this yearning, at least for an afternoon of graduation.